Camp Stuff 4 Less was founded in 2004 to help parents navigate the camp outfitting process without overspending or running all over the place. We offer a full selection of camp essentials including bedding, flashlights, fans, outerwear, stationery, trunks, color war, camp specific items and fun stuff. We also carry all the newest, trendiest inventory including autograph pillows, personalized items, bunk gifts and much more.

Over our 17 years in business we have serviced 1000's of customers at our Livingston, NJ warehouse/showroom, through private appointments and via our website. We love our repeat customers and enjoy watching their children grow every year. Our favorite part of our job is helping our first time campers and their parents get ready for their initial summer at camp. We carry over 10,000 items representing 100's of companies and we are continually adding merchandise. While we don't carry the "official camp clothing", you can rest assured that you can get most of your other items at Camp Stuff 4 Less.

Don't get caught unprepared for the season, set up an appointment with Camp Stuff 4 Less! Once you become a customer of Camp Stuff 4 Less, you will be automatically subscribed to our email list -- you will begin to receive promotions, alerts on new inventory, tips for packing, Visiting Day suggestions, even how to handle your camper's re-entry to home life and what to do with all their stuff. In the meantime, like us on Facebook to see all of our posts and to share your feedback there as well.
Camp Stuff 4 Less...Less time...Less hassle...Less $$$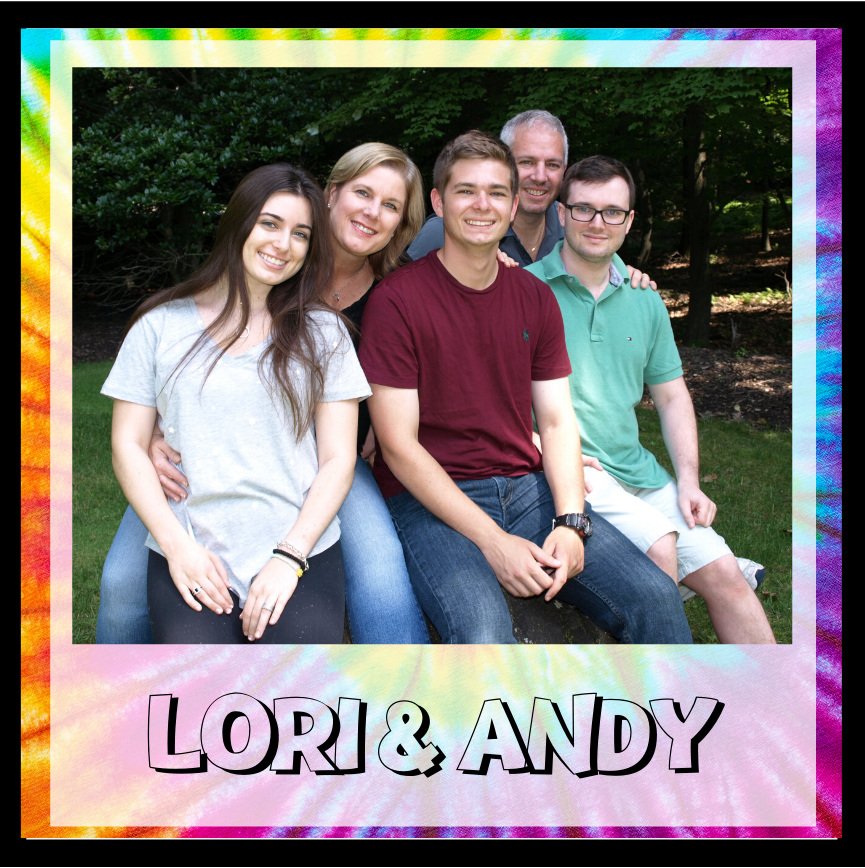 Thankful, grateful, blessed is the only way to describe how I feel about my Camp Stuff family. From the people I work with every day to my new and repeat customers, I feel truly grateful to be working with every one of you.
We started as a home based business, selling camp stuff out of our basement. We understood that people were coming to our home for advice and honesty and to not be sold things their child did not need. The line fit in a small room, with camp essentials set out on a ping pong table. Though we are now in a 6000 sq ft warehouse, our values have not changed. We still speak the truth, and though we offer many more products, we still offer the same advice and honesty we did 16 years ago. That's what we are known for and that's what we instill in all of our staff.
I'm lucky enough to be able to work with my husband, Andy, and 2 of our 3 children, Matthew and Jessica have worked with us over the years. We're hoping Daniel will come work with us at some point.
I went to Camp Kenwood in Kent, Ct back in the day, Matthew went to Camp Cayuga, and Daniel and Jess both lived and breathed Camp Walden in Diamond Point, NY.
xoxo
Lori
Working with my wife and being around to watch my kids grow up has been as important as growing our business. Twenty years of retail sales working with independent stores as well as some of the largest retailers in the country has given me the skills to help manage the growth of our business from our garage to our 6000 Sf warehouse and website. We use our best effort to treat our customers as we do our vendor partners (many of whom are local home based businesses) with courtesy and respect, going that extra mile to make the camp outfitting process easy and hassle free.
Andy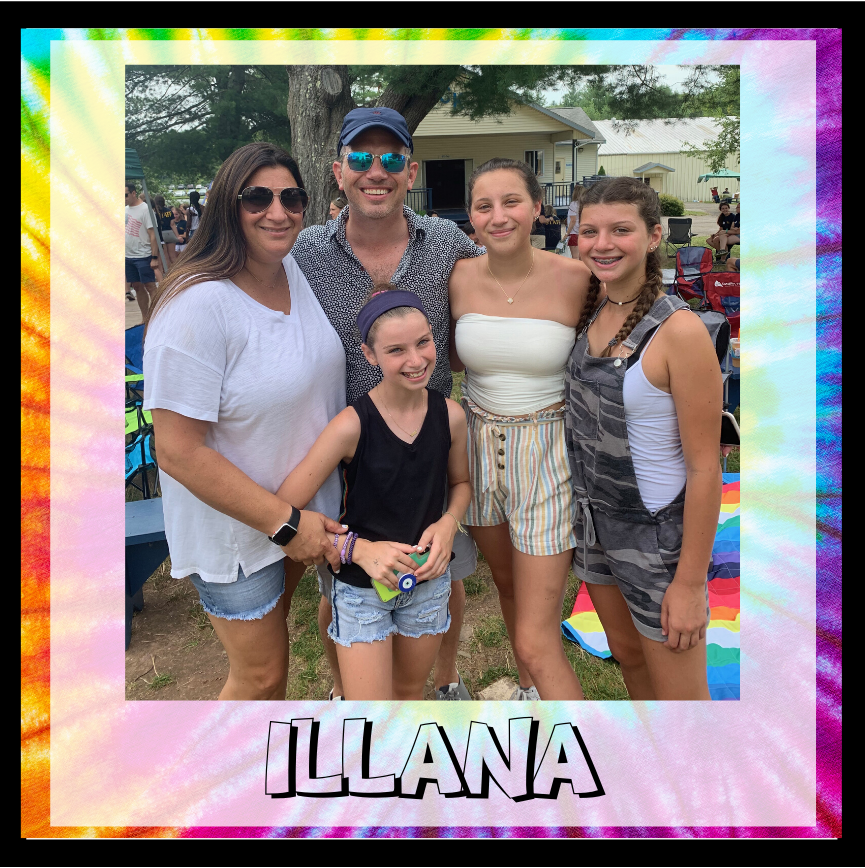 Having been a camper and counselor at sleep away camp for 10 summers, my love for camp runs deep. My three girls go to the same camp I did-it was a non-negotiable part of my marriage contract! Haha! Camp Kennybrook is part of our family! When my oldest daughter, now going for her 9th summer was preparing to go to camp I walked into Camp Stuff 4 Less absolutely clueless. Camp packing had definitely changed since my camp days! Lori, the owner of Camp Stuff, expertly guided us through the whole process. I loved being a part of it and just had join the Camp Stuff family!
Going on my 7th year working at Camp Stuff 4 Less, I take camp shopping and packing very seriously! Every year I research many of the camps' packing lists to see the new items that are requested and the items that are no longer allowed to make sure your camper gets the right things for his/her camp.
When I'm not at Camp Stuff 4 Less, you can find me cheering for my kids while I watch them playing sports, hanging out with friends or singing camp songs with my camp friends and family!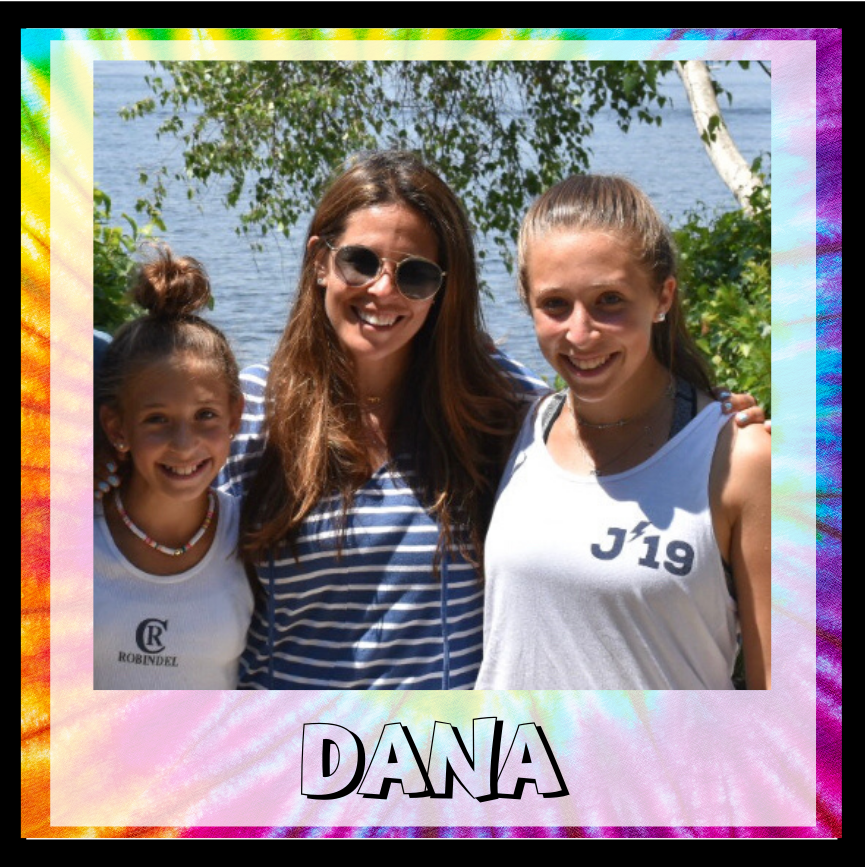 Dana Goldstein considers herself a life long camper! She spent 8 summers at Camp Robindel in NH and thinks of camp as the greatest concept on earth! Still as passionate about camp as she was when she hopped on the bus in the 1980's, she is envious of every camper starting his/her own experience away from home.
Dana lives in North Caldwell, NJ with her two daughters, Remi & Logan (also CR girls), husband Eric, and puppy Wesley. This is her 5th summer working at Camp Stuff where she loves being part of each camper's process as they prepare for their own camping adventure. Dana's hope is that all Camp Stuff campers share her love for camp and her spirit for color war! Go Blue Team forever!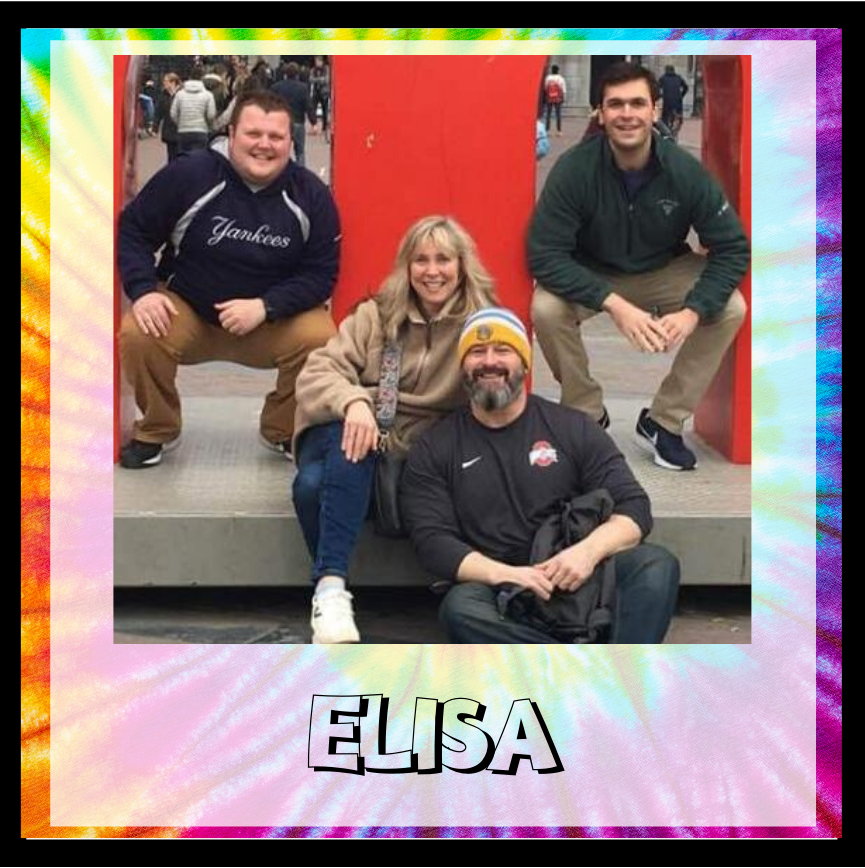 When it comes to tips and tricks for packing trunks, I am your girl, as I head into my 18th summer of getting my boys ready for camp. A Scatico alumni who married her camp boyfriend Mike, #Live10For2 has been a mantra in the Madorsky house for years.
In my fourth year at Camp Stuff 4 Less, I know the excitement of pulling through the camp gates as a camper, and being with your best friends for the next seven weeks. But I also know the uncertainty of sending your child off for the first time into the great unknown. "I try to reassure parents that camp not only teaches tennis, softball and swimming, but also cooperation, compassion and independence --life skills that will follow them forever." My boys, Chase and Mack, are third generation Scaticonians and even my dog Flick is named after our camp owner. Come on in and I will help you get ready to live your best camp life!
Elisa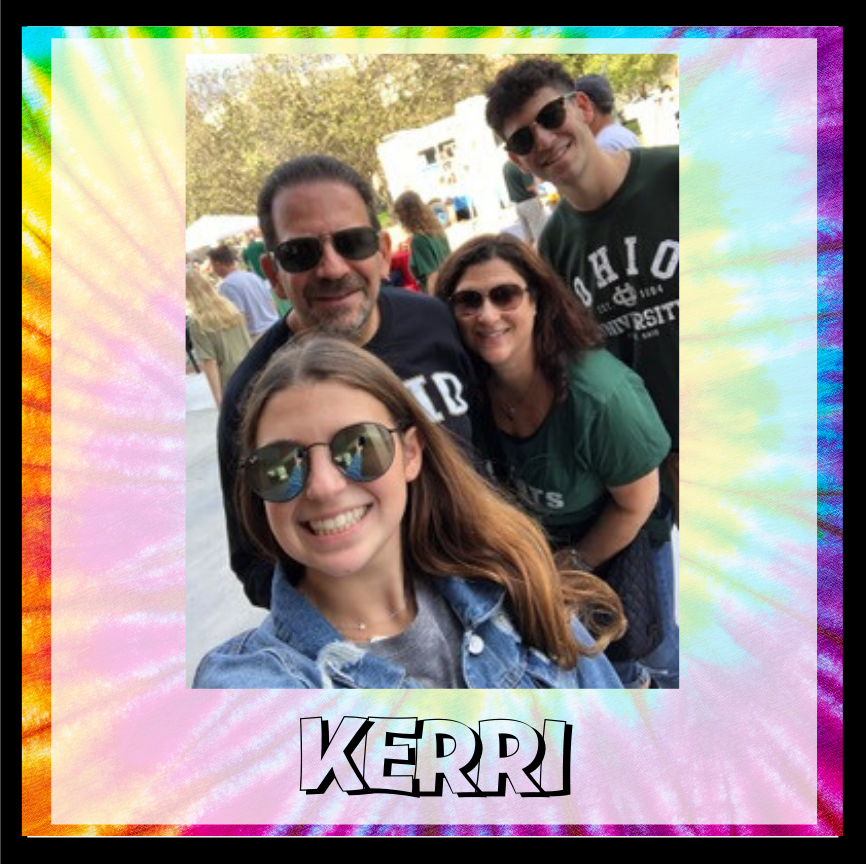 I am so excited to be heading into my second season at Camp Stuff 4 Less! After being a stay at home mom in Livingston, NJ and sending our daughter and son off to camp for 9 years, my husband Steve and I felt it was time to put my camp experiences to good use.☺
Packing lists are my specialty! My kids were always the "go to" person if anyone was missing something while away at camp or college. My daughter Emily is now a first year Kindergarten teacher, and has been a day camp counselor for the past 6 years. She keeps me up to date on the latest trends and has definitely inherited my knack for making lists. My son Matt is a sophomore in college and enjoyed 8 years at Tyler Hill Camp and his 9th year as a counselor for the first-year campers there.
After many years of shopping at Camp Stuff 4 Less for all of our family's camp necessities, I can't wait to be able to share it all with you! I am looking forward to helping you make your camp shopping experience stress free!
Kerri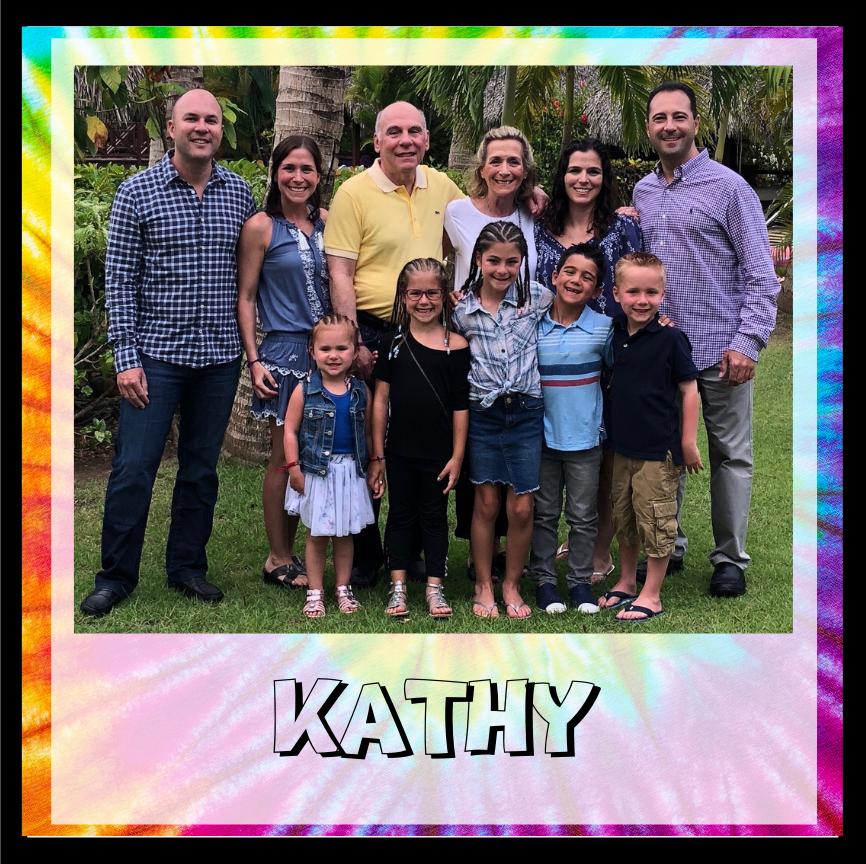 I'm absolutely thrilled to be joining the Camp Stuff team this season! After working in the camp industry for over 20 years I have worked with parents and children from almost every camp. I specialize in one on one appointments both in store and over the phone.
My daughters went to Scatico where my grandson will be going for the first time this year... I'm so excited for him to experience what my daughters did years ago. My other grandchildren go to Blue Ridge in Georgia and definitely live 10for2!
I'm here help you in any way I can...from advice on what essentials are needed to what custom items are fun to bring....I can even give you some of my favorite packing tips!
Kathy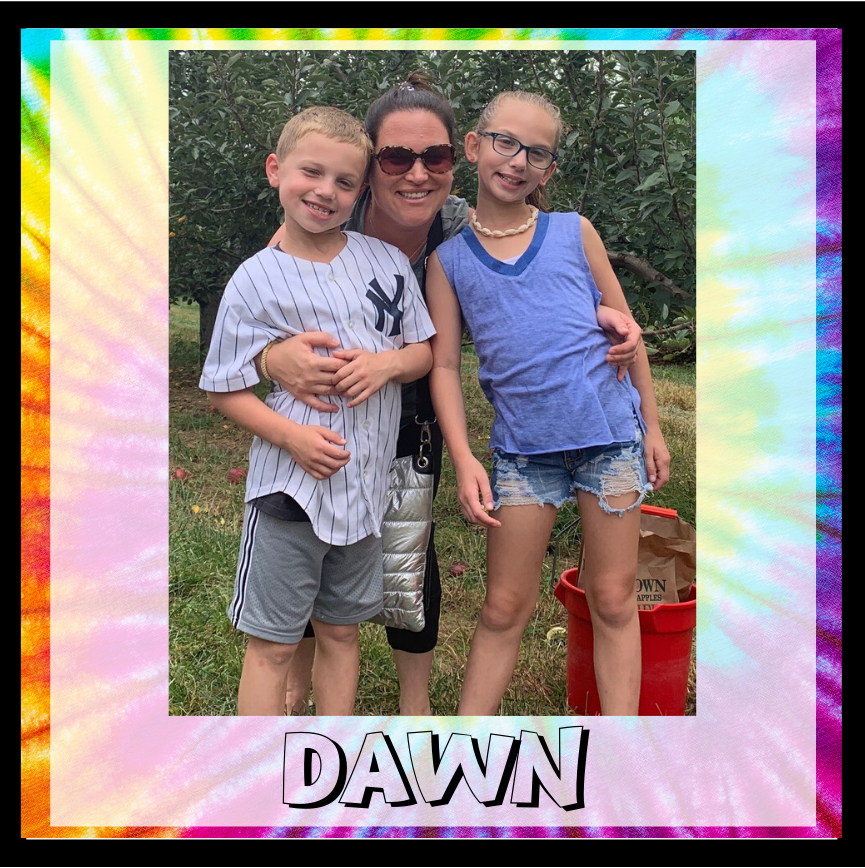 This is my first summer working at Camp Stuff 4 Less and I am so excited! I came to Camp Stuff last Spring to get my daughter ready for sleepaway camp at Camp Kinder Ring and loved every second of shopping and preparing. I can't wait to help new (and returning) campers shop for camp 2020!
I live in Randolph, NJ with my two children, Sydney and Ethan and my husband Mike. Ethan attends Meadowbrook Country Day Camp and he cannot wait to return this summer.
I am so looking forward to meeting you and your kids!
Dawn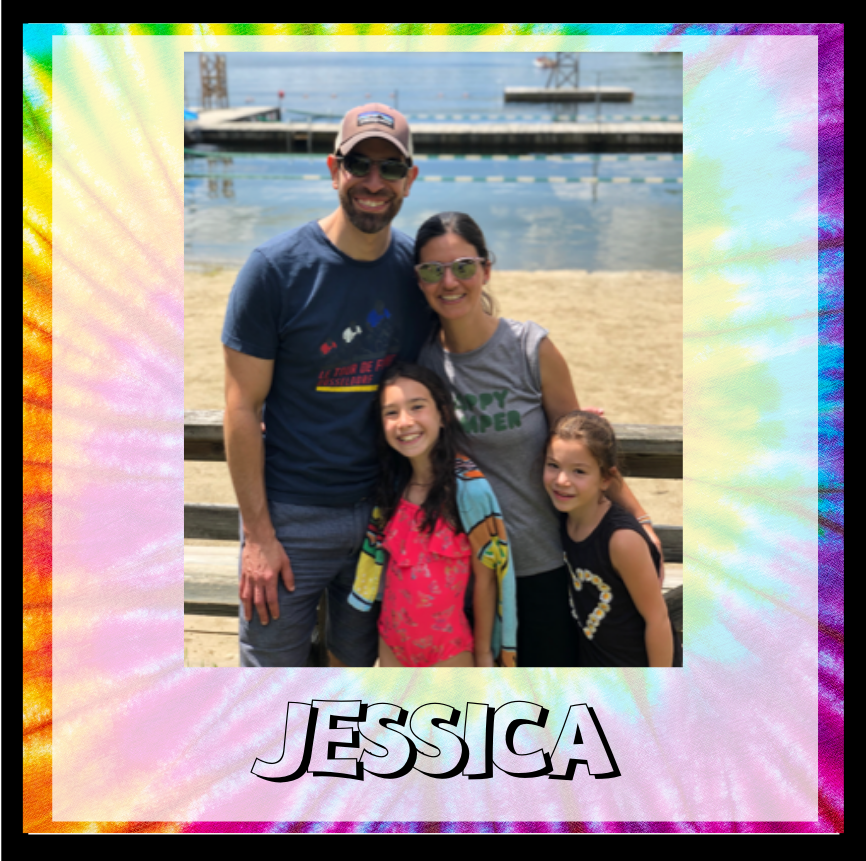 Last year when I was sending my daughter to her first summer at Camp Watitoh, I did all of my shopping at Camp Stuff 4 Less and loved the experience! I'm excited for my first year at Camp Stuff 4 Less helping other campers get ready for their summer experiences.
My husband, Evan, and I live in Westfield with our two daughters, Zoe and Sadie. Sadie goes to Lakeview Day Camp and looks forward to her second "Summer of Sadie" while Zoe returns to Camp Watitoh.
I'm looking forward to meeting new kids and helping local friends!
Jess